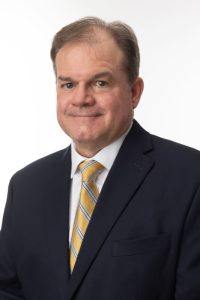 KNOXVILLE, Tenn. and DOTHAN, Alabama – – SmartBank welcomes a team of experienced wealth advisors as it continues to grow its presence in South Alabama through a strategic partnership with Klosky & Associates, led by John Klosky, Financial Advisor & Certified Financial Planner, and Closson & Associates Financial Services, led by Chris Closson, also a Financial Advisor.
"We're so pleased to partner with SmartBank, due to their strength, team of highly professional bankers, and investment in technology which will allow opportunities for our clients to take advantage of the solutions they offer," said John Klosky.  "This partnership is a perfect fit for us, as SmartBank Investment Services operates on the Raymond James platform, as we do, making this seamless for our clients," commented Chris Closson.   
Klosky and Closson, will continue providing wealth management services under their current office name and at the same location, 1676 Whatley Drive.  Klosky and Closson each have approximately 30 years' experience as financial advisors and have assets under management of $200 million as of April 2023.
"SmartBank Investment Services has enjoyed strong organic growth over the last few years. However, with the addition of John, Chris, and their teams, we look forward to further diversifying the Company's revenue streams," said Monty Hatcher, Branch Manager, RJFS and EVP, Director of SmartBank Investment Services.  "We are excited to add these new team members to the SBIS family.  Not only will this team meaningfully add to assets under management, but also culturally align very well with the SBIS client-centric approach."
Klosky and Closson will bring their wealth of experience, opening significant opportunities for SmartBank's clients to take advantage of the resources and experience of this office.  Additionally, many of their clients will have access to SmartBank's private, mortgage, and commercial banking solutions, led by Jeff Williams, Regional President, and accomplished team members Emily Jernigan, Marsha Cobb, and Susan Wilkins.
SmartBank's commitment to the South Alabama market is evidenced by its continued rapid expansion in the Dothan area.  This partnership provides another channel to fully deliver all the bank's solutions, locally.
###
About SmartBank:
Founded in 2007, SmartBank is a full-service commercial bank providing banking, investment, insurance, and mortgage financial services, with 42 branches spanning Tennessee, Alabama, and Florida. Recruiting the best people, delivering exceptional client service, strategic branching, and a disciplined approach to lending have contributed to SmartBank's success. For more information on SmartBank, visit www.smartbank.com.
About Raymond James Financial:
Raymond James Financial, Inc. (NYSE: RJF) is a leading diversified financial services company providing private client group, capital markets, asset management, banking and other services to individuals, corporations and municipalities. The company has approximately 8,600 financial advisors. Total client assets are $1.13 trillion. Public since 1983, the firm is listed on the New York Stock Exchange under the symbol RJF. Additional information is available at www.raymondjames.com as of 06/30/2022.
Securities offered through Raymond James Financial Services, Inc., member FINRA SIPC, and are not insured by bank insurance, the FDIC or any other government agency, are not deposits or obligations of the bank, are not guaranteed by the bank, and are subject to risks, including the possible loss of principal. SmartBank Investment Services and SmartBank are not registered broker/dealers, and are independent of Raymond James Financial Services. Investment Advisory Services offered through Raymond James Financial Services Advisors, Inc.
The information provided is for informational purposes only and is not a solicitation to buy or sell Raymond James Financial stock.