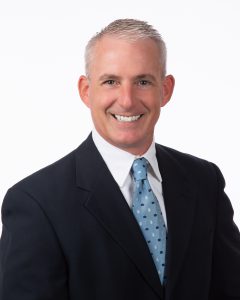 Murfreesboro, Tenn. – SmartBank is proud to announce the promotion of Brad Byrd to Rutherford County Market President. Byrd has been an integral part of the SmartBank team and has shown exemplary dedication and commitment to the company.
Byrd joined the SmartBank team in 2019 as Senior Vice President, Relationship Manager and has over 25 years of experience in the banking industry.  He has specialized in commercial and residential construction lending, including acquisition and development.
"We are thrilled to promote Brad to Rutherford County Market President. His dedication to SmartBank has been unparalleled, and we are confident that he will continue to make significant contributions to our company's success in his new role," said David Scott, SmartBank Regional President. "We wish Brad all the best in his new position and look forward to his continued leadership and success."
Bryd is a graduate of Middle Tennessee State University with a Bachelor and Master of Business Administration degrees, and he also attended the LSU School of Banking. He is very active in the community, serving on the board for the Home Builders' Association of Central Tennessee and has active roles with Home Builders' Association of Tennessee and National Association of Home Builders.
For more information on SmartBank, visit www.smartbank.com.
###
About SmartBank
Founded in 2007, SmartBank is a full-service commercial bank providing banking, investment, insurance, and mortgage financial services, with 42 branches spanning Tennessee, Alabama, and Florida. Recruiting the best people, delivering exceptional client service, strategic branching and a disciplined approach to lending have contributed to SmartBank's success. For more information on SmartBank, visit www.smartbank.com.