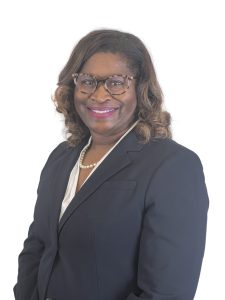 Sevierville and Knoxville, TN. – SmartBank welcomes Sharon Johnson as Vice President and Loan Operations Manager.  Johnson is an accomplished business leader with more than 20 years of experience in the banking industry, with an extensive background in project management and regulatory compliance.
"Sharon's experience in the financial industry combined with her proven track record in leadership and the ability to develop and streamline operations make her a perfect fit for SmartBank," said Billy Carroll, SmartBank President and CEO. "We are thrilled to add someone of Sharon's caliber and talent to our team, and look for her to add efficiencies to our processes immediately."
Johnson is a graduate of Stillman College where she obtained her Bachelor of Arts in 1988. She worked as an Accounting Officer for Compass Bank in Birmingham, Alabama for five years before transitioning into her previous role as Vice President, Loan Operations Manager at BBVA USA. In this role, Johnson managed a team of 19 loan analysts that processed loans to consumer and real estate loan systems, maintenance, retail funding and credit care.