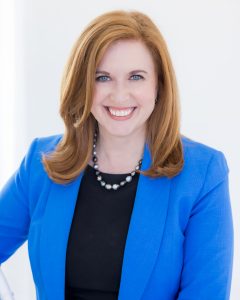 Huntsville, AL – SmartBank is pleased to announce the addition of Alison Cannon to its Huntsville team as Senior Vice President, and Corporate Relationship Manager.
"We are excited to have Alison join our team in Huntsville," said John McMullan, SmartBank Senior Vice President, and Huntsville Market President. "Her ability to fully serve all aspects of our client's financial needs will make her an invaluable member of SmartBank's Huntsville Team. She's already hit the ground running and building lots of great relationships."
Cannon joins SmartBank with over twenty-three years of professional experience in the banking industry. Her understanding of managing large, complex portfolios, garnering new clients, leading her team, and measuring progress have contributed to her success. She has experience in defense contractors, commercial real estate, acquisition, and development loans, commercial and industrial loans, ESOP loans, operating lines of credit, and equipment loans.
"I'm thrilled to join the Huntsville team and look forward to beginning a new chapter in my banking career," said Cannon. "I want to create meaningful relationships with our clients to provide them with the best possible banking experience within our market."