Birmingham, Ala. – SmartBank continues to grow and invest in Alabama, recently opening a full retail branch in the Mountain Brook area at 101 Office Park Drive.  Both the retail as well as commercial and private banking teams are operating in the building towards the rear of the property while the main building undergoes a comprehensive interior and exterior renovation.  The main branch, located on the corner of Highway 280 and Office Park, is scheduled to open in 2023.
SmartBank's corporate banking team includes seven experienced and well-known bankers to Birmingham. The team will be led by Robert Moore, Birmingham Market President, who will report to Lee Smith, Alabama Chairman, both veterans in the banking industry and longtime residents of the region.
Market President, Robert Moore will lead the expansion in the Birmingham, AL region. With 20 years of experience in the banking industry, Moore is charged with the execution of the bank's commercial and wealth growth strategy in Birmingham and the surrounding areas. Prior to joining SmartBank, Robert served as Senior Vice President, Alabama Corporate & Institutional Banking at BBVA USA and PNC.  Robert is active in the community, serving on the UAB O'Neal Comprehensive Cancer Center Advisory Board, the Canterbury UMC Child Development Center Advisory Board, as Treasurer of Cub Scout Pack 253, and as a youth coach with Mountain Brook Athletics.  Previously Robert served on the boards of Magic Moments, UAB CCC Young Supporters, and Rotaract Club of Birmingham.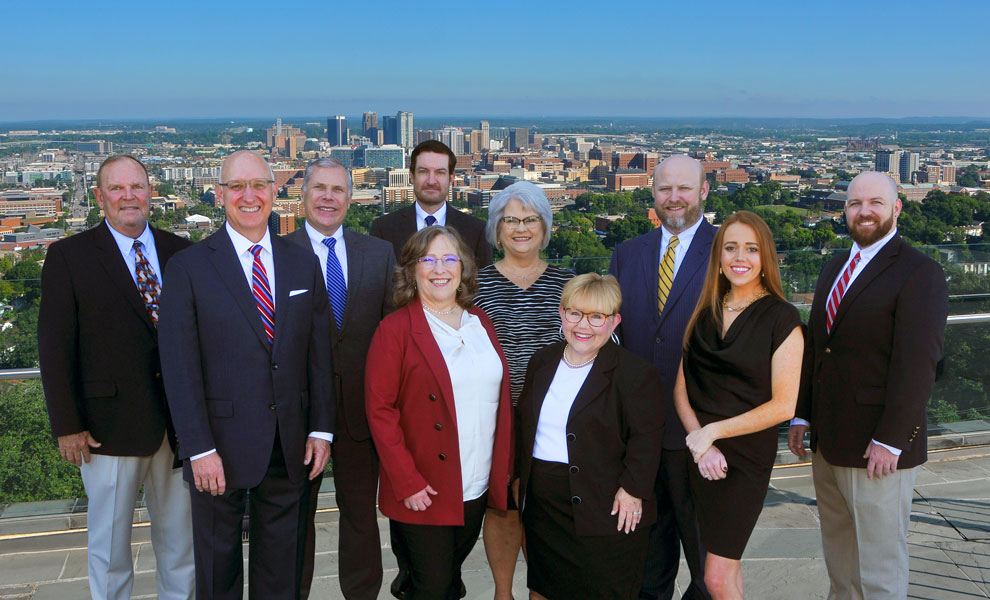 Lee Smith joined SmartBank with more than 35 years of banking experience and provides expertise in development and execution of the bank's commercial banking strategy and market expansion in Alabama and the Southeast. Prior to joining SmartBank, Smith served as Executive Vice President and East Region Chief Executive Officer of BBVA USA. He is a 2002 graduate of Leadership Birmingham and a 2013 graduate of Leadership Alabama. Smith serves on several community based civic and ministry boards, including the Birmingham Business Alliance, Innovation Depot, Leadership Birmingham, Mountain Brook Baptist Church, and The Salvation Army of Greater Birmingham.
"We are excited to continue to invest and expand our presence in the Birmingham market," said Billy Carroll, SmartBank's President and CEO. "We believe there's a bright future for this team and a tremendous opportunity for SmartBank in Birmingham with the top-notch team we've assembled, and Robert Moore and Lee Smith's leadership."
While additions to the team are ongoing, the initial group consists of an experienced team who has an invaluable history and understanding of the market.  Members of the team include Gary Bishop, Private Banker; Nancy Hawley, Loan Processing Manager; Karen King, Loan Administrator III; Emily Gardner, Regional Credit Underwriter; and Kevin Carter, Assistant Branch Manager
As a Private Banker, Bishop will handle all aspects of business and personal banking for physicians, attorneys, business owners, corporate executives and high net-worth individuals to provide best-in-class investment assistance. Bishop comes to SmartBank from BBVA USA and its predecessors with over 39 years of experience in the field.
Nancy Hawley will manage the Consumer and Commercial Loan team. Hawley has over 30 years of experience and most recently served as a Loan Operations Manager with BBVA USA.
Loan Administrator III, Karen King has spent 29 years in banking, serving in roles from Assistant Branch Manager to Wealth Management Associate. She will assist lenders throughout the loan process for a variety of loan types.
Emily Gardner will serve as a Regional Credit Underwriter, managing the underwriting, structuring, and monitoring of loans.  She is a long-time Alabama resident and before joining SmartBank, worked with ServisFirst and West Alabama Bank.
Kevin Carter joined SmartBank in conjunction with the recent opening of SmartBank's full-service branch in Birmingham.  A seasoned retail banker with more than 11 years of experience, Carter will oversee the operations of the retail branch.
"SmartBank's commitment to the Birmingham market is evidenced by this recent move of adding such an experienced team of banking professionals that not only have years of banking experience in the area, but also possess strong leadership capabilities and a variety of specialized lending backgrounds," said Lee Smith, Alabama Chairman. "With their combined decades of experience in the industry paired with a strong and well-known legacy banking team already established in the market, we are confident this team will drive our plans for continued growth in Birmingham"