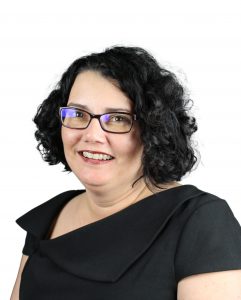 TULLAHOMA, Tenn. – SmartBank is pleased to announce that April Hansert, Vice President, SmartBank Investment Services and Registered Client Service Associate, RJFS in Tullahoma, TN, has completed the coursework andexams necessary to receive Series 9 and Series 10 General Securities Sales and Supervisor program certification. These courses and examinations focus on competency on types of securities and the legal elements of securities sales to provide essential supervision and expertise to employees and clients.
"We are thrilled that April has become another principal supervisor in our program," said Monty Hatcher, EVP, SmartBank Investment Services and Branch Manager, RJFS. "She is a great leader, and her assistance with Sales Supervision and Compliance is crucial to helping ensure our team gets the job done correctly."
The 1-year program educates banking professionals on maintenance, sales, public communications, options trading and communications, and personnel management. Program participants complete the course via FINRA member firm sponsorship, and meeting corequisites. By maintaining these certifications, General Securities Sales Supervisors display their expertise in SEC compliance and can provide crucial management and information to employees and customers.
April Hansert has worked in the financial industry for over 20 years, priding herself in her ability to tailor a positive banking experience for each customer. She graduated with a Bachelor of Business from, Freed-Hardeman University and plans to use her recently obtained licenses to enhance her financial assistance and management.
"I am so excited to use the skills that I've honed through this program," said Hansert. "I look forward to using these tools with my team and continuing to offer the best banking experience for our customers."
SmartBank's Tullahoma office is located at 1400 North Jackson Street, Tullahoma, TN  37388.
###
About Raymond James Financial:
Raymond James Financial, Inc. (NYSE: RJF) is a leading diversified financial services company providing private client group, capital markets, asset management, banking and other services to individuals, corporations and municipalities. The company has approximately 8,600 financial advisors. Total client assets are $1.13 trillion. Public since 1983, the firm is listed on the New York Stock Exchange under the symbol RJF. Additional information is available at www.raymondjames.com as of 06/30/2022.
Securities offered through Raymond James Financial Services, Inc., member FINRA SIPC, and are not insured by bank insurance, the FDIC or any other government agency, are not deposits or obligations of the bank, are not guaranteed by the bank, and are subject to risks, including the possible loss of principal. SmartBank Investment Services and SmartBank are not registered broker/dealers, and are independent of Raymond James Financial Services. Investment Advisory Services offered through Raymond James Financial Services Advisors, Inc.
The information provided is for informational purposes only and is not a solicitation to buy or sell Raymond James Financial stock.