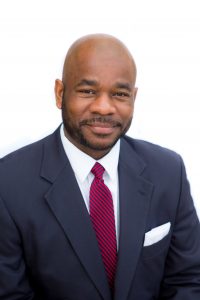 KNOXVILLE, Tenn. and Tallahassee, Fl. – SmartBank is pleased to announce the promotion of Erik Davis to Market President in Tallahassee.
"Erik is an invaluable member of the SmartBank team, and we're excited to promote him into this position," said Nate Sommer, Regional President, Alabama and Florida Coastal Markets. "He is a great leader, and we look forward to Erik's continued contributions to the growth and success of the company."
Erik has more than 16 years of experience in the financial industry. He began his career in banking at Capital City Bank as Assistant Vice President before becoming Vice President at TC Federal Bank in Tallahassee, Florida. His career with SmartBank began in 2021 as Senior Vice President, Corporate Relationship Manager, and has been essential in managing and maintaining the Tallahassee team and helping clients reach their financial goals.
"We are excited to see Erik prosper in his new position," said Billy Carroll, President and CEO of SmartBank. "Erik has been instrumental in growing the Florida market through his leadership, dedication and commitment to SmartBank."
"I'm looking forward to this new chapter in my career," said Davis. "We have a strong team devoted to offering clients the best banking experience. I look forward to seeing what we can accomplish in the future together."
Erik is deeply involved in community outreach. He is the current chair of the United Way of the Big Bend and the previous chair of the Downtown Redevelopment Commission as well as a current member.  Erik is a graduate of the University of Alabama at Birmingham MBA program.