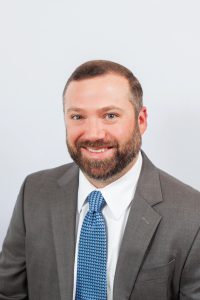 Sevierville, Tenn. – SBK Insurance, a SmartBank company, is pleased to announce the addition of Ben Norvell as Risk Manager for the Sevier, Blount, and Knox County regions.
"We are extremely excited for Ben's arrival," said Billy Carroll, President, and CEO of SmartBank. "He is excellent at creating and maintaining relationships with clients. Pairing his personable nature with his experience in the insurance field, he is an exemplary risk manager and a great addition to our team."
Norvell has over five years of experience in the insurance industry. He is licensed to sell Property, Casualty, and Life and Health insurance.
He is a graduate of the University of Tennessee, Knoxville with a degree in Music Education. While attending UT, he was a member of the 'Pride of the Southland Band.' He is active with the Gatlinburg Rotary Club, andTennessee Wind Symphony, and is a graduate of Leadership of Tomorrow, Sevier County Class of 2017. In his spare time, he enjoys spending time with his family, playing the trumpet, and working with the youth group at FBC Gatlinburg.
"I am excited to join the SBK Insurance and SmartBank team. I look forward to building great client relationships and assisting them with all their insurance needs, "Norvell said.
For more information on SBK Insurance, visit www.therainsagency.com.