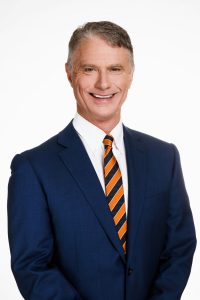 Auburn, AL. – SmartBank is pleased to announce the addition of Andy Hardin to its team as Area President in the Auburn area. 
"Andy's knowledge, leadership skills and strong sense of community combined with his years of banking experience and a strong track record of commitment to client service make him a valuable addition to our team," said Billy Carroll, SmartBank President and CEO. "We're excited about his expertise and leadership to support our continued growth in the Alabama market."
Hardin has experience through his work at BBVA in Montgomery, Alabama, Gainesville, Florida, and Auburn, Alabama. He has a degree in European History and a minor in Business from Huntingdon College. His variety of experiences and education supplement his strong management skills.
Hardin has won 4 Pinnacle Awards and helped the BBVA Compass Auburn Bank achieve recognition as the number 1 community bank. He serves as VP on the SouthEast US Korean Chamber of Commerce and is an original board member to the Gouge Performing Arts Board. 
"SmartBank is known for its progressiveness and forward thinking as a leading community bank with an exceptional reputation of providing excellent client service," said Hardin. "I am extremely honored to join the bank and look forward to leading our team and introducing SmartBank to our Auburn market."
For more information on SmartBank, visit www.smartbank.com.
###
About SmartBank 
Founded in 2007, SmartBank is a full-service commercial bank providing banking, investment, insurance, and mortgage financial services, with 40 branches spanning Alabama, Tennessee, and Florida. Recruiting the best people, delivering exceptional client service, strategic branching and a disciplined approach to lending have contributed to SmartBank's success. For more information on SmartBank, visit www.smartbank.com.