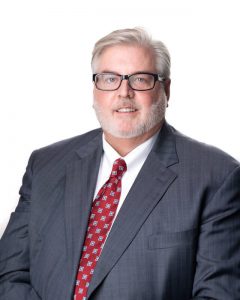 KNOXVILLE, Tenn. and Tullahoma, Tenn. – Monty Hatcher, Branch Manager, RJFS and EVP, Director of SmartBank Investment Services has been selected as a 2020-2021 Top Director for outstanding leadership of the investment services business by Kehrer Bielan Research & Consulting.
Monty Hatcher was one of 71 investment services leaders to be singled out for recognition in the first annual Kehrer Bielan Top Director Awards, presented by Ameriprise Financial Institutions Group. Hatcher qualified as a finalist in the mid-size firms category, which is sponsored by CUNA Brokerage Services.
In acknowledging the award, Hatcher commented, "While this award recognizes the Top Directors, I want to be clear that the metrics by which the program is evaluated is driven by the performance of our entire wealth team, and we are fortunate to have veteran advisors who work hard to meet the needs of our clients".
"The recipients of the 2021 Top Director Awards truly represent the best performers in our community," commented Peter Bielan, a partner at Kehrer Bielan. "These firms perform at a higher level in the key areas compared to their peers, and they couldn't have gotten these results without superior leadership. All of this year's winners should take great pride in having achieved this much-deserved recognition."
To earn points in any one factor, the Director's firm needed to be among the top 100 in the category, essentially the top quartile of the 406 firms evaluated. More information on the award methodology can be found here. To reach Hatcher or one of SmartBank's Investment advisors please visit our website at SmartBank Investment Services.
###
About SmartBankFounded in 2007, SmartBank is a full-service commercial bank providing banking, investment, insurance, and mortgage financial services, with branches spanning Tennessee, Alabama, and Florida. Recruiting the best people, delivering exceptional client service, strategic branching and a disciplined approach to lending have contributed to SmartBank's success. For more information on SmartBank, visit www.smartbank.com.
About Raymond James FinancialAs of 9/30/2021. Raymond James Financial, Inc. (NYSE: RJF) is a leading diversified financial services company providing private client group, capital markets, asset management, banking and other services to individuals, corporations and municipalities. The company has approximately 8,500 financial advisors. Total client assets are $1.22 trillion. Public since 1983, the firm is listed on the New York Stock Exchange under the symbol RJF. Additional information is available at www.raymondjames.com.
About the Financial Institutions Division
The Financial Institutions Division was established by Raymond James in 1987 to provide banks and credit unions with an alternative to traditional third-party investment providers. Raymond James provides full-service securities brokerage and advisory services to financial institutions seeking to compete with the largest banks and securities firms in the country. In addition to a full complement of investment products and services, Raymond James has the ability to deliver investment banking, public finance, research, self-clearing capabilities and wealth management services to both individuals and institutions. Securities offered through Raymond James Financial Services, Inc., member FINRA/SIPC, and are not insured by bank insurance, the FDIC or any other government agency, are not deposits or obligations of the bank, are not guaranteed by the bank, and are subject to risks, including the possible loss of principal. The financial institution and the investment center are not registered broker/dealers and are independent of Raymond James Financial Services. Investment advisory services offered through Raymond James Financial Services Advisors, Inc.
About Kehrer Bielan Top Directors Awards (2021)
Nominations were assessed from 406 banks and credit unions and 71 winners were selected. The data includes 358 institutions, two self-nominations and 57 institutions nominated by their third-party broker/dealer. The metrics includes the extent to which the firm is growing the business while producing sufficient revenue relative to its opportunity. The metrics also include whether the firm is achieving the objectives of producing more advisory and insurance business, reducing the number of clients served by each advisor and the size of branch territories and increasing revenue per client and the ROA (return on assets). Other criteria includes: Revenue penetration of deposits, revenue per million of FDIC core deposits or NCUA share deposits; year-over-year growth in revenue, 2020 revenue divided by 2019 revenue; advisor revenue productivity, gross revenue per advisor; advisor asset productivity, assets per advisor; advisory revenue per advisor; life insurance revenue per advisor; clients per advisor; revenue per client; investment assets per client; asset productivity, revenue on assets and advisor coverage, deposits per advisor. The ranking may not be representative of any one client's experience, is not an endorsement and is not indicative of advisor's future performance. Neither Raymond James nor any of its financial advisors pay a fee in exchange for this award/rating. Kehrer Bielan Research and Consulting is not affiliated with Raymond James.