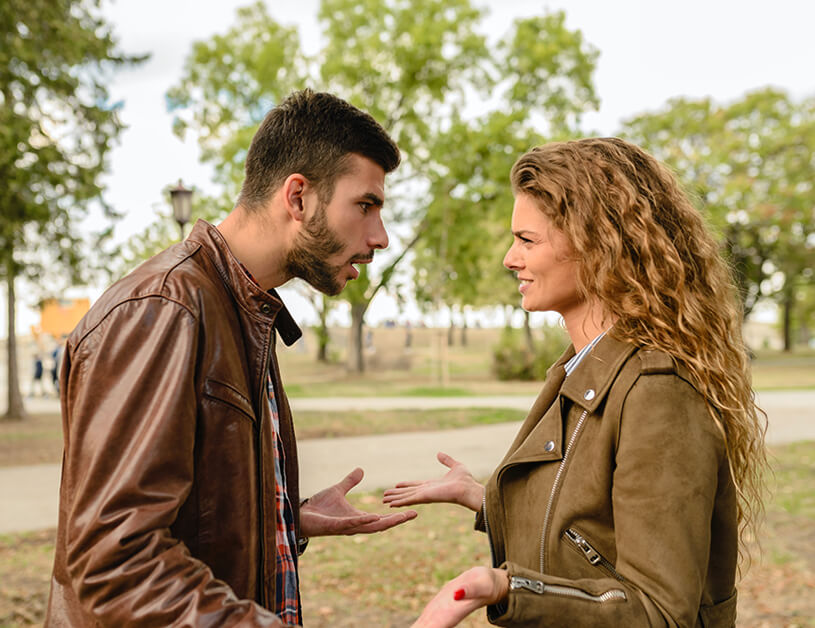 If you are planning a wedding in 2021, congrats! Your to-do list is probably a long one—secure the venue, buy the dress, send the invitations, decide on your first dance song. We would like to make it a little longer. Fights about money can be one of the biggest stressors out of the gate, so getting on the same page about finances from the get-go can help ensure a strong start to your marriage.
Here is a financial roadmap as you start your new life together:
Get comfortable talking about money. If finances are not something you regularly (or ever) talk about, it is time to start working on upping your comfort level here. Being able to communicate about finances is key, and it is a subject many people struggle with—a recent survey found 58% of people would rather tell a friend how much they weigh than how much is in their bank account. To make things easier, start with questions that focus on how you think about money, rather than going straight to dollars and cents:
How was money treated in your house growing up?
Would you describe yourself as a spender or a saver?
Do you have a monthly budget?
Do you pay off your credit card balance every month or just pay the minimum?
Do you lease your car or buy in cash?
Then tackle the big question: Debt. "Honesty is the best policy" definitely applies here. Have a frank discussion about outstanding student loans, credit card debt, car loans, etc.; how they are currently being paid off; and how you plan to tackle them together. Knowing each other's credit scores is important, too. A mortgage company looks at your ability to make your loan payments. They look at your current debt and previous credit history to determine this. Your domestic partner's debt and credit history could help or hurt your ability to get a mortgage. It may be a little awkward, but we recommend having an honest conversation about debt and credit history before applying for a loan.
Set a household budget and banking strategy. Know what is coming in (your total joint monthly income) and going out when it comes to expenses ranging from mortgage/rent and utilities to dining out and personal spending. This will guide your spending and make clear how much money you can put toward saving or more aggressively paying down debt. Determine if you will use a joint checking account to cover shared expenses or stick with separate accounts. The benefits of a joint account are shared household expenses, working toward a common goal, and trust. Withdrawing cash, writing checks, and making online payments from one account also allows both of you to see how money is being spent.
Set up an emergency fund. Financial blows are inevitable: Your car needs a major repair. The dishwasher breaks. You lose your job. An emergency fund is just that—money set aside, typically in a savings account, to use when one of these emergencies occurs. It will keep a stressful situation from putting a major stress on your marriage. A good rule of thumb is to save three to six months of your annual household income for emergency purposes. A great way to do that is to set up an automatic transfer from your checking account directly to a savings on a recurring basis.
Define your goals. You have dreamed about your life together—what does that dream look like? Does it involve buying a home together? Traveling regularly? Starting a new business? How do your investments sync up with those goals? For short-term goals, it is a good practice to have a portion of your portfolio in low-risk investments like a money market or certificate of deposit.  That way you earn some interest on your funds, you have safety, and liquidity. For longer-term goals such as saving for college and retirement, you should have a mixture of investments. This is a step that you may want to take with a third person by your side: A financial advisor can help you dive into these goals and guide your investments.
Evaluate insurance. Review your current health insurance policies and whether it makes better financial sense to be on one spouse's employer's plan. Call your car insurance providers to see if you can save money by bundling your insurance. You also want to purchase life insurance—it will ensure that one spouse is able to cover expenses should something happen to the other. And there is a good chance it is far cheaper than you think. SBK Insurance offers Life Insurance with benefits up to $1 million with no exam and minimal underwriting questions. It is not about what you need; it is about what your family needs if you are not here.
Make a monthly date to talk finances. Make it a habit to sit down once a month to review your financial outlook. Did you stay on your budget that month? Was there an expense you forgot to include that needs to be added? Is there a subscription or expense you can eliminate? Sharing excitement over your progress—debt shrinking or savings rising—can help keep you motivated and get you to your goals quicker.